Easy Sausage Casserole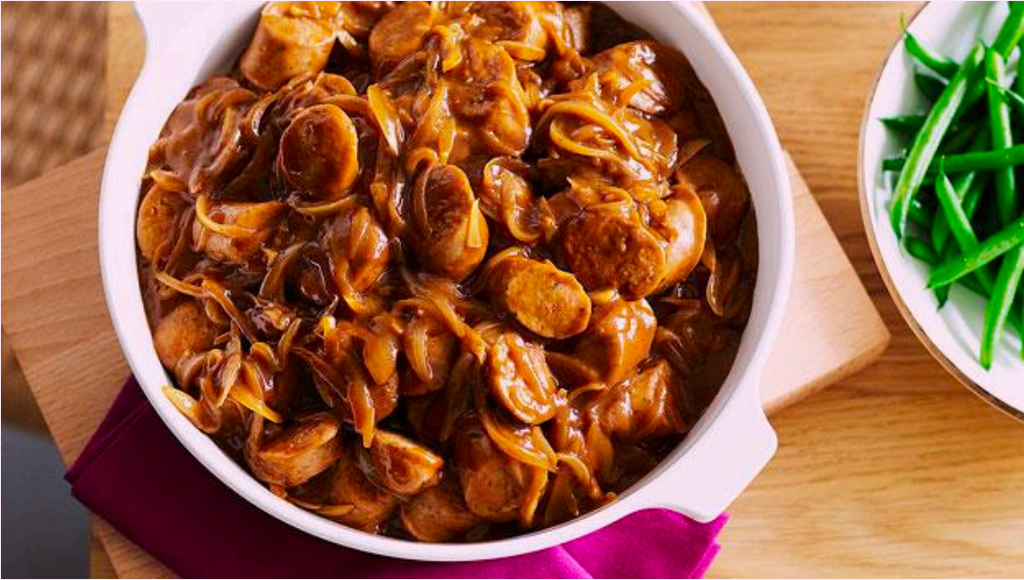 INGREDIENTS
1 kilogram beef sausages

1 tablespoon olive oil

20 gram butter

2 (600g) brown onions, sliced

1/4 cup (35g) plain flour

2 cup (500ml) Campbell's Real Stock - Beef

1/3 cup (80ml) water

2 tablespoon Worcestershire sauce


1/4 cup (70g) tomato sauce

Preheat oven to 200°C (180°C fan-forced). Place sausages on an oven tray lined with baking paper; bake for about 10 minutes or until browned. Slice thickly.

Meanwhile, heat the oil and butter in a heavy-based pan, add onion; cook, stirring, over medium heat for 5-6 minutes or until browned lightly. Take care
not to have the heat too high - if the onion burns, it will give an unpleasant flavour.

Add the flour to the onion; cook, stirring, for 1 minute or until browned. Gradually add the stock and the water, then add the sauces and sausages.

Simmer, covered, for about 20 minutes or until the sausages are cooked through (or cover and cook in the oven for about 20 minutes). Season to taste with salt and ground white pepper.

Serve with creamy mashed potato and buttered green beans, if desired.