Easy Lamb Chops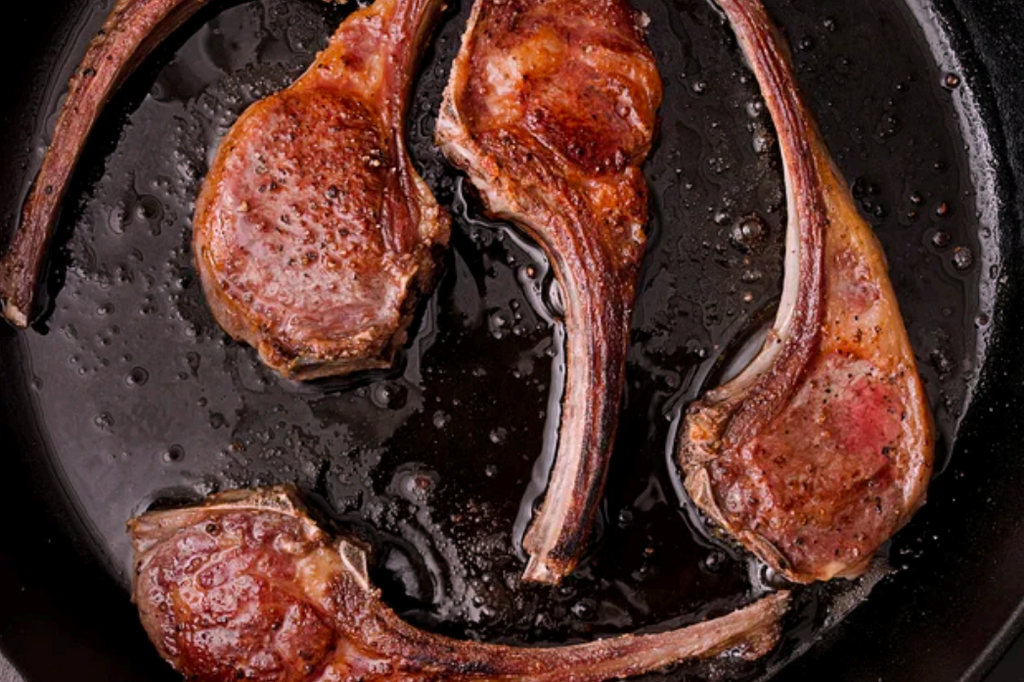 INGREDIENTS
2 tablespoons minced garlic

1 1/2 tablespoons chopped fresh rosemary or 2 teaspoons dried

1 teaspoon dried crushed red pepper

18 small lamb rib chop

3 tablespoons olive oil


Fresh rosemary sprigs (optional)


PREPARATION
Combine first 3 ingredients in small bowl. Rub about 1/4 teaspoon mixture over each side of each 

chop. Sprinkle chops with salt; place on plate. Cover and refrigerate at least 30 minutes and up to 4 hours.

Heat 1 1/2 tablespoons oil in heavy large skillet over medium heat. Add 9 chops to skillet; cook 

to desired doneness, about 3 minutes per side for medium-rare. Transfer to platter; cover with foil.
Repeat with remaining oil and chops. Garnish platter with rosemary sprigs, if desired.